We are so excited to see the 2012 Winter edition now live. There are over 40 incredible projects, articles, recipes and crafts to enjoy during this beautiful season.
In honor of the new launch, we are once again hosting a huge giveaway from many of our contributing authors. Below you will find the collection of giveaway items that are available. To enter, leave a comment with your preference and join us on our Facebook Page, and we will announce the winners on December 5th.
::::::::::::
Lisabeth is sharing a wonderful opportunity with the Rhythm of the Home readers…With any Gift purchase through Friday November 30th, they will give you the new Martin & Sylvia Christmas-time Audio Book for free.
:::::::::::
Hallie is sharing a set of gingerbread people from her shop: What Christmas would be complete without a gingerbread couple? These two little peg dolls are perfect for storytelling, nature tables and stocking stuffers!
:::::::::::
Laura is giving 5 readers the choice of ONE pattern from her store on Etsy which has over 70 patterns and tutorials; including those on cloth diaper sewing, complete instructions on several variations of Waldorf dolls, clothing tutorials, and accessories for little ones.
::::::::::::
Gretchen is giving away these two needle and wet felted balls that are lovingly made in her home and are perfect for playtime.  One ball is a nighttime sailboat scene and the other is a winter snowman scene.
::::::::::::
Becki is offering five homemade lacing cards with two laces.  They are made of postcards from around the world- from Australia to her hometown of Pittsburgh, PA.
::::::::::::
Amy's daughter Layl is offering any 5×7 print from her etsy shop Lovely Bright Hope.  She takes photos of the beauty she sees, and Amy loves getting a glimpse of her 10 year old perspective.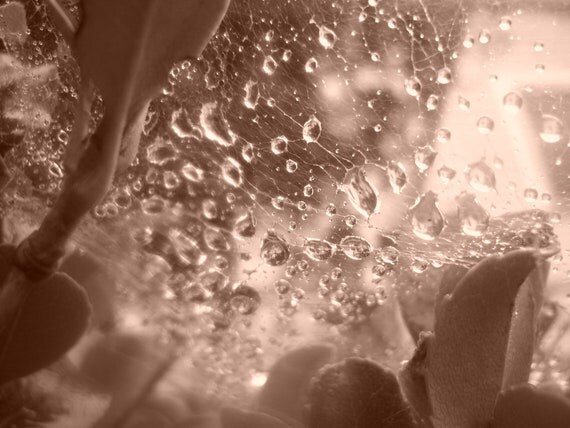 ::::::::::::
Krista is sharing a One night Farm-Stay at the Tierra Soul Urban Farm & Guesthouse.
::::::::::::
Kathie is offering a registration in Homespun Seasonal Living, an e-course designed to help participants create a life that revolves around the natural rhythms of the earth's seasons.
::::::::::::
Julia is offering this sweet candycane baby doll made from a pattern in her shop.  It is ideal for little ones of any age, especially infants who are teething, as it fits perfectly into the arms of a little one.
::::::::::::
Annie is offering two Rhythm of the Home readers a three volume set of Alphabet Glue for themselves, as well as a three volume gift bundle to share with a friend! Alphabet Glue is a  downloadable e-magazine filled with activities, printables, projects, and plenty of inspiration for families who love books.
::::::::::::
::::::::::::
Meryl is giving away this little handmade, shape sorting game.  It would be great to tuck into a lucky toddler's stocking.  Win it today, or watch for the instructions to make it on My Bit of Earth later this month!
::::::::::::
Brenda is donating two $15 gift certificates to her shop Pail and Pie. as well as 15% off any orders in her store to Rhythm of the Home readers by using the coupon code: ROTHWIN2012
::::::::::::
Megan is sharing two bars homemade soap, 1 rosemary peppermintand 1 lemongrass-lavender-patchouli that she makes at her home.
::::::::::::
Shannon is offering one reader a spot in her course Outside In: A Return to Stillness. The new 31 day experience that will inspire you to stay centered and enjoy more joy and peace this holiday season. This course is very simple – you'll receive daily emails that offer you a moment of stillness in your day so that you can stay connected to what matters most to you and your family this holiday!)
::::::::::::
Jennie is sharing a a set of natural play food from my shop Wild Marigold.  The set includes 6 brown chicken eggs, 7 strawberries, and 4 rainbow chard leaves.
::::::::::::
Kathy is offering a spot in the Rhythm Module of her Simplicity Parenting Workshop series  ($87 value). From mid-January to mid-February, through emails containing video, audio, worksheets, interviews with experts and meditations, and connecting with other simplicity seekers on our private Facebook page, we will dive into the process of designing a weekly and rhythms in our home lives to unearth peace and space as we live more in alignment with our consciously chosen values and ideals.
::::::::::::
Stephinie is offering a beautiful set of cards to two lucky winners. The set of ten cards are images she captured while gardening with her children, you can see the whole set in her shop.
::::::::::::
Jo is sharing her Organized Holiday ePack.  This is a comprehensive PDF pack of lists, planners, checklists and more. 20+ ready made sheets so that you can just print and go and get the holiday madness under control before it even starts! Plus the best thing is, you can use them year after year cutting down on your list making next time the holiday season rolls around.
::::::::::::
Donna is giving a membership into the 2012 International Association of Waldorf Homeschooling.
::::::::::::
Suzanne is sharing a necklace from her shop: This classic slogan of Britian's WWII efforts is displayed nicely in a 1X1″ circular carbochon pendant.   Adorable necklace with a vintage/bohemian feel to dress up jeans or a sundress!
::::::::::::
Kathryn is offering one lovely set of 8 hand stamped blank notecards. Each card and envelope features a different fruit or vegetable stamp that was drawn and carved by her and are sold in her store.
::::::::::::
Hanna is giving away a Wolkenschaf-style wool pictures of the Holy Family. It has a self made pentagonal frame and is available in her Dawanda shop. The size is 22x23cm.
:::::::::::
Danielle of Crafting Communications is offering a one-year digital subscription of our quarterly craft magazine designed for little ones and their grown-ups.
Good luck, and thank you for your continued support of Rhythm of the Home.